Give Your Home a Stunning, Durable Exterior with Brand-New Siding Installed by Kenny Construction.
When your home exterior is drab, outdated, and deteriorating, it's not only an eyesore for neighbors and guests—it's also a telling sign of underlying siding damage. Moisture intrusion, mold growth, and pest infestation are common in Chester County and Delaware County PA and can easily develop from older siding.  That's when it's time to find a Certified Siding Installer.
Since your home is your most valuable investment, it's vital to protect it with trustworthy materials installed correctly. That's why our team of certified siding experts are passionate about providing durable, long-lasting siding from reputable brands!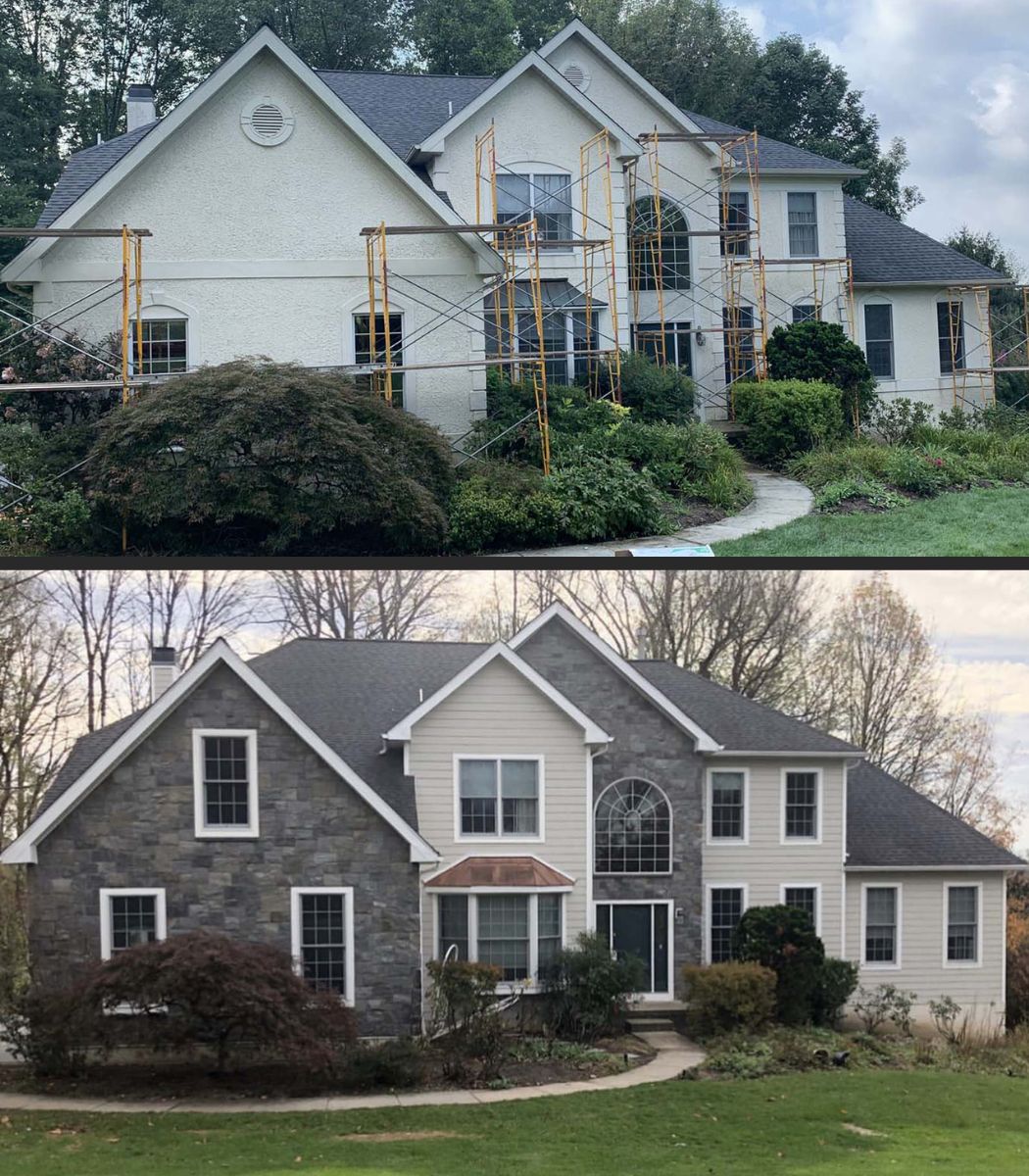 CONTACT US TODAY
"*" indicates required fields
Customize Your Exterior with Our Wide Range of Siding Brands & Materials
At Kenny Construction, we install four top-performing brands to accommodate your budget, performance, and style, including:
James Hardie Fiber Cement Siding

Homeowners love James Hardie® fiber cement siding—North America's #1 siding brand. Made of a durable blend of cement, sand, water, and cellulose fibers, this top-notch siding is designed to withstand harsh weather conditions, including rain, snow, and humidity, as well as fire and pest damage. With hundreds of colors, textures, and styles to choose from—including lap, vertical, and shingle siding—it's easy to find the perfect match for your home's architecture.
Learn More About James Hardie Siding >>
Mastic Vinyl Siding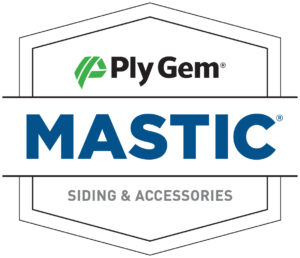 Mastic® vinyl siding is a perfect option for homeowners searching for the ideal blend of affordability, style, and low-maintenance upkeep. Mastic offers several product lines that embody unique performance and style features, including Charleston Beaded® for a classic wood clapboard design, Quest® to endure harsh weather, Cedar Discovery® for the rugged look of wood shakes, and Board + Batten Designer Series® to recreate the farmhouse look.
CertainTeed Vinyl Siding

CertainTeed® vinyl siding comes in tons of unique styles—from classic clapboard and rugged shakes to traditional beaded and trendy board-and-batten—at a reasonable price. Best of all, CertainTeed offers the industry's most extensive color palette of fade-resistant shades, so you can mix and match as many as you'd like to create a beautiful look for your exterior.
Boral Siding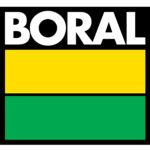 Boral® TruExterior® siding is made from a sturdy blend of polymer and fly ash and is well-suited for climates that experience rain, snow, and humidity, like Chester County. This durable siding won't rot, crack, or split when exposed to moisture, and it won't suffer damage from pests. Boral siding is easy to install, reducing the amount you'll spend on labor for your siding installation, and you can paint your boards any color with exterior-grade latex paint.
"I have never had a more pleasant experience during home renovations. They are kind, helpful, and very skilled. They did a wonderful job with our stucco remediation and it looks great. I could not recommend Frank more highly."
"Kenny Construction renovated a dormer on my roof. They did an excellent job in a short timeframe. Their staff was very friendly and professional. I highly recommend them!"
Our Simple Siding Replacement Process

Free Estimate
We'll take the time to listen to your wants and needs to come up with an accurate estimate so you can begin planning for your siding replacement. Design
This is the fun part! You'll get to pick the materials and colors so you can be sure your house is a place you love coming home to each day. Enjoy Your Home
After installation, you'll be able to sit back and trust that your new siding was expertly installed to last.
Enjoy Expert Siding Installation from Kenny Construction Group
When you're ready to upgrade your old, deteriorating exterior with gorgeous materials that stand up to the elements—look no further than siding replacement from West Chester's Kenny Construction Group.
We offer expert siding installation services completed by our skilled, precise, and communicative team. When you work with us, you can count on a simple, professional process that will leave you delighted with your brand-new siding and the quality of service you receive.
Let's get started on your siding transformation—contact us for a free consultation and estimate!